Take control of aged care quickly and easily.
Take control of aged care quickly and easily.
Sometimes the need for aged care can arise quickly. Falls, sudden illness or the inability to live independently can all create the need to find an aged care home with urgency.
Care360 understands that this can be a difficult and overwhelming time, which is why we have created Australia's first independent, comprehensive aged care navigation service.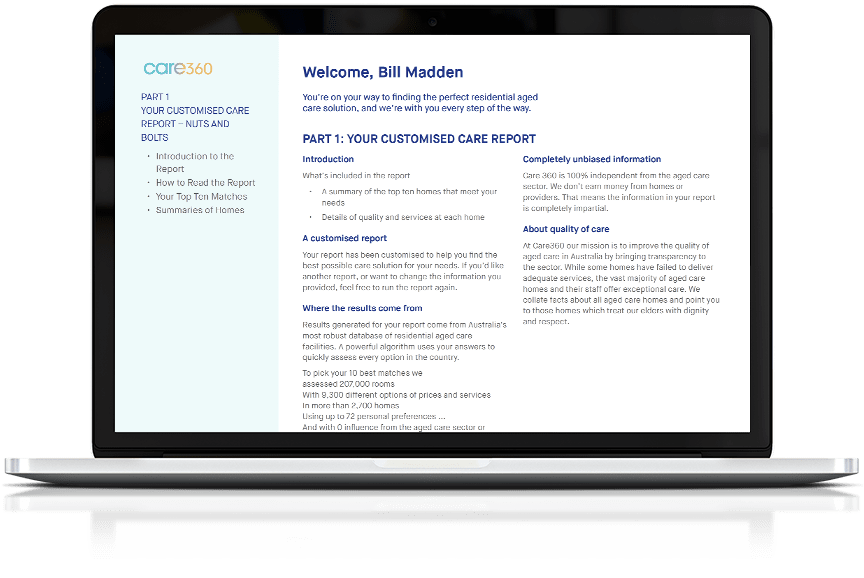 HELPING YOU FIND THE BEST AGED CARE SOLUTION
Care360 Aged Care Navigation Service is here to help you at this important time
When faced with the need to organise urgent care, just knowing where to start the process can be overwhelming.
The Care360 Navigation Service is here to help. You will be assigned your own Aged Care Consultant who will use their independent, specialist expertise in aged care to support you through the process – ensuring you make informed decisions along the way.

Initial Aged Care Consultation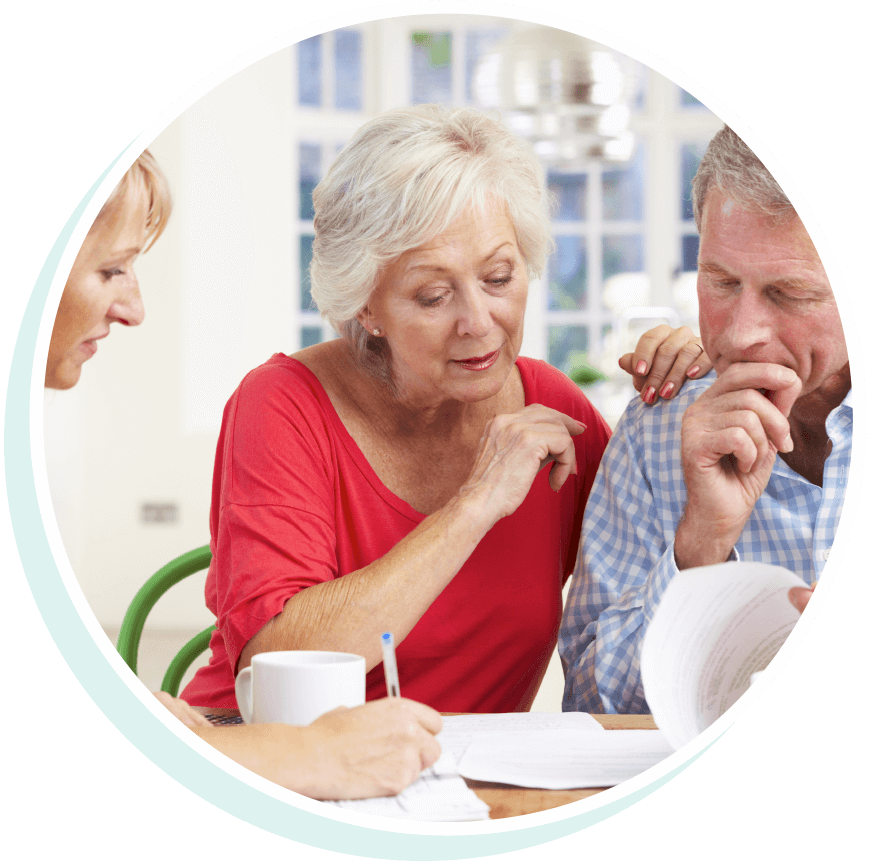 Your initial Aged Care Consultation can take you through the process for finding the right aged care home, funding options and some of the legal considerations around wills, estates, guardianship, and powers of attorney.
Your Care360 Aged Care Consultant will be there to guide you through the process and answer any questions you may have.  They can also provide recommendations for trusted specialists in finance, real estate and legal who have been reviewed by the Care360 team.
Navigate the transition to aged care the easy way
Don't miss this opportunity to learn more about the various aged care options available to you and your loved one.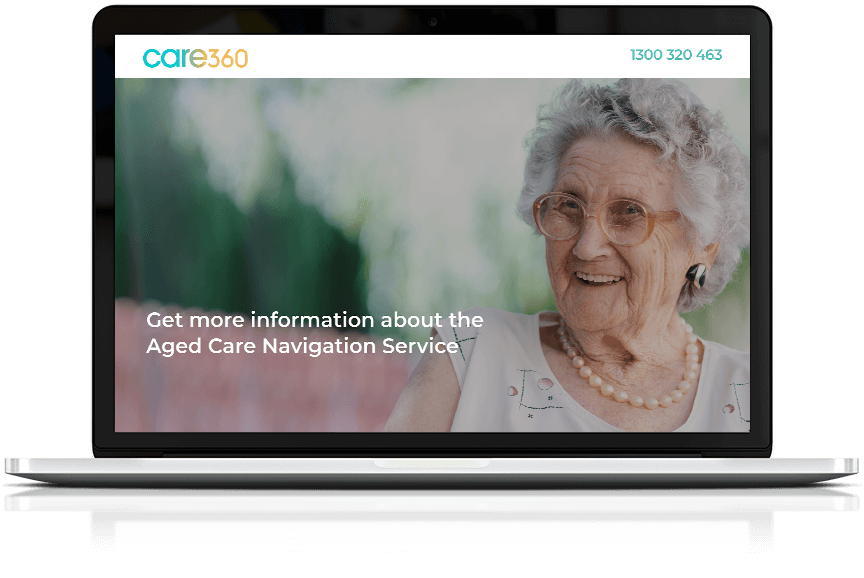 Aged Care Comparison Report
Finding the right aged care home for you or your loved one can mean visits to multiple homes, gathering information about costs and services and trying to compare based on the information you have received.
When a loved one is making an urgent transition from hospital to care, there is often not the luxury of time to undertake this step thoroughly.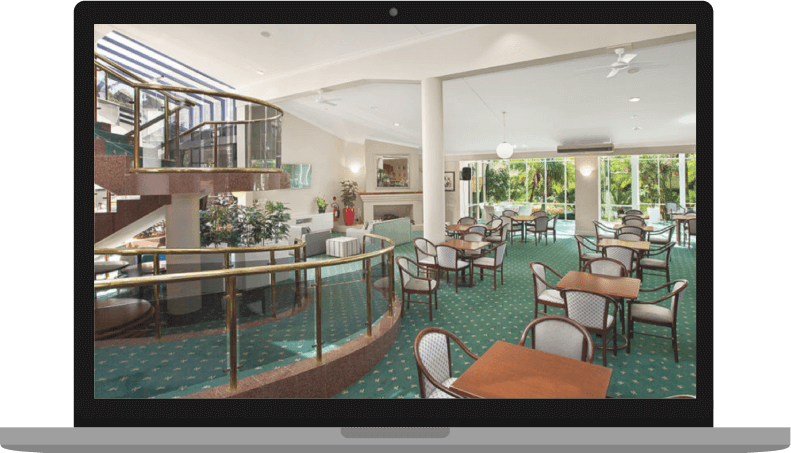 Incorporating reviews from over 2,500 aged care homes
Care360 streamlines this process by helping you shortlist the aged care homes that most closely match your needs. We have independently reviewed over 2,500 homes and 207,000 rooms across Australia, considering essential factors like cost, payment options, service, meals, accommodation, treatment, care and lifestyle options.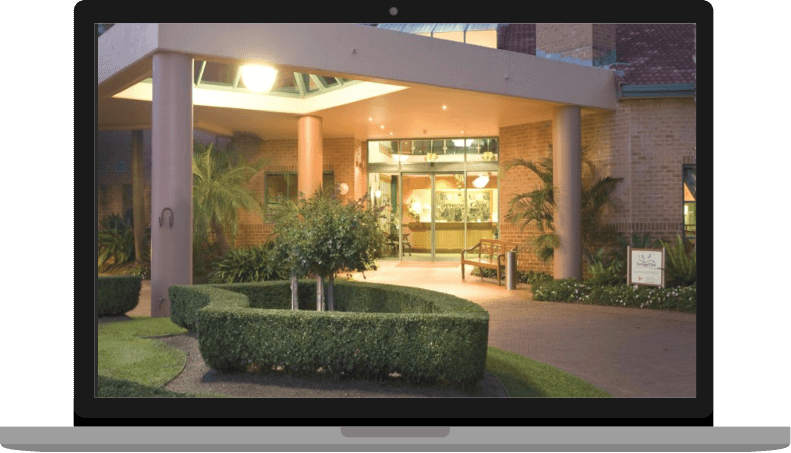 Tailored to your preferences and delivered to your inbox in minutes
Our Care360 Quality of Care report contains the most unbiased and objective information as we do not receive any payments or subsidies from aged care organisations.
Simply enter a few details, and we will provide a comprehensive, independent report of the top aged care homes matched to your requirements – emailed directly to you in minutes.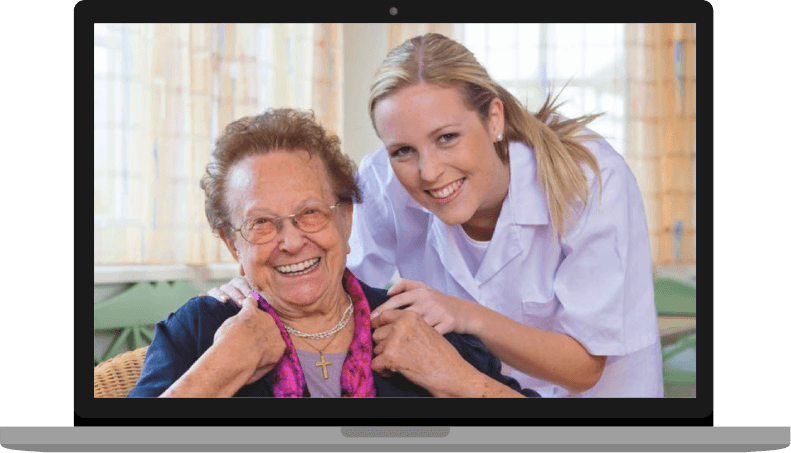 "Finding aged care has been confusing and emotional, but Care360 made the process easy, and stress free. And better still, it was FREE"
Find the best aged care for your loved one. The easy way.
Get your personalised 25-page report summarising the top aged care facilities matched to your needs. Usually $349- yours free for a limited time.