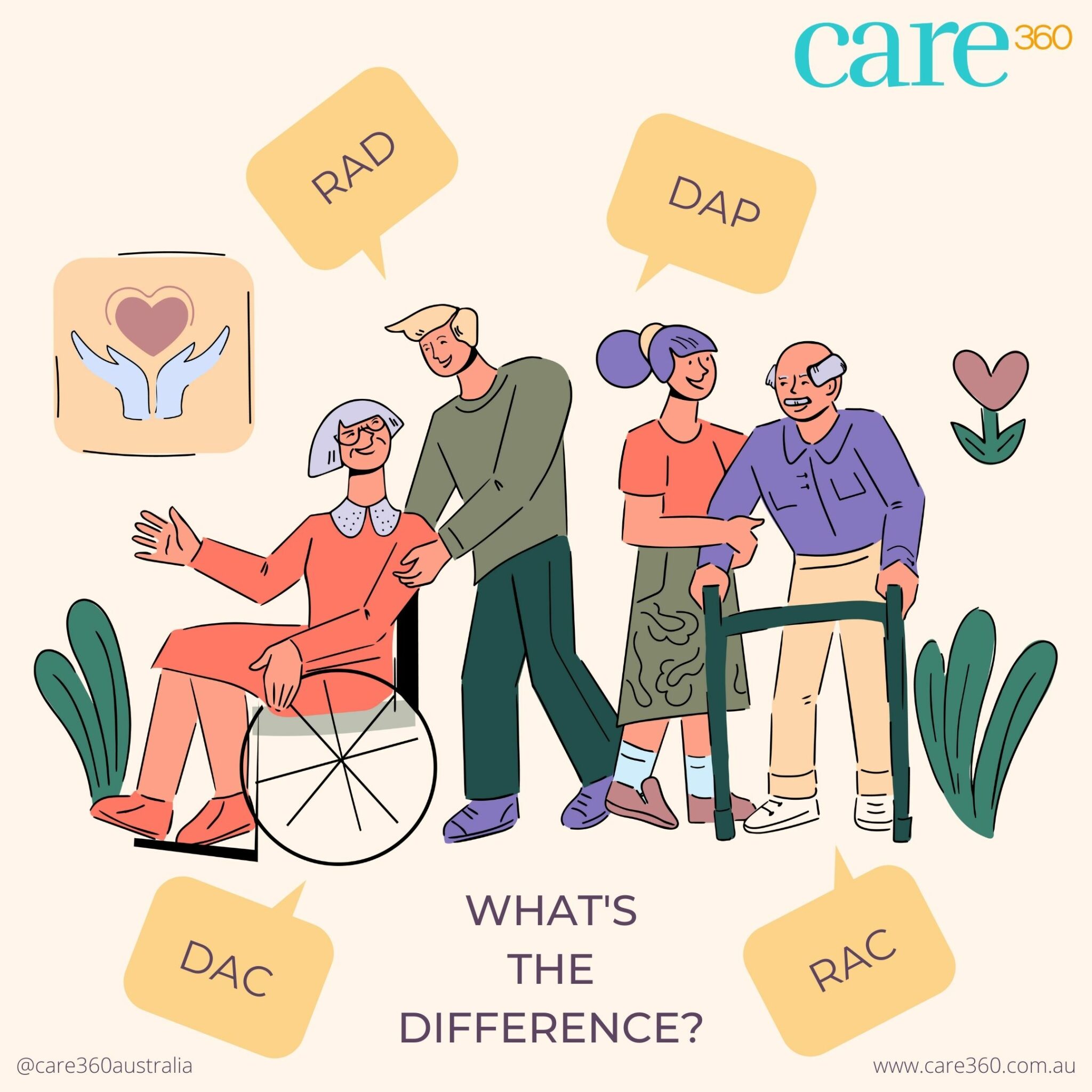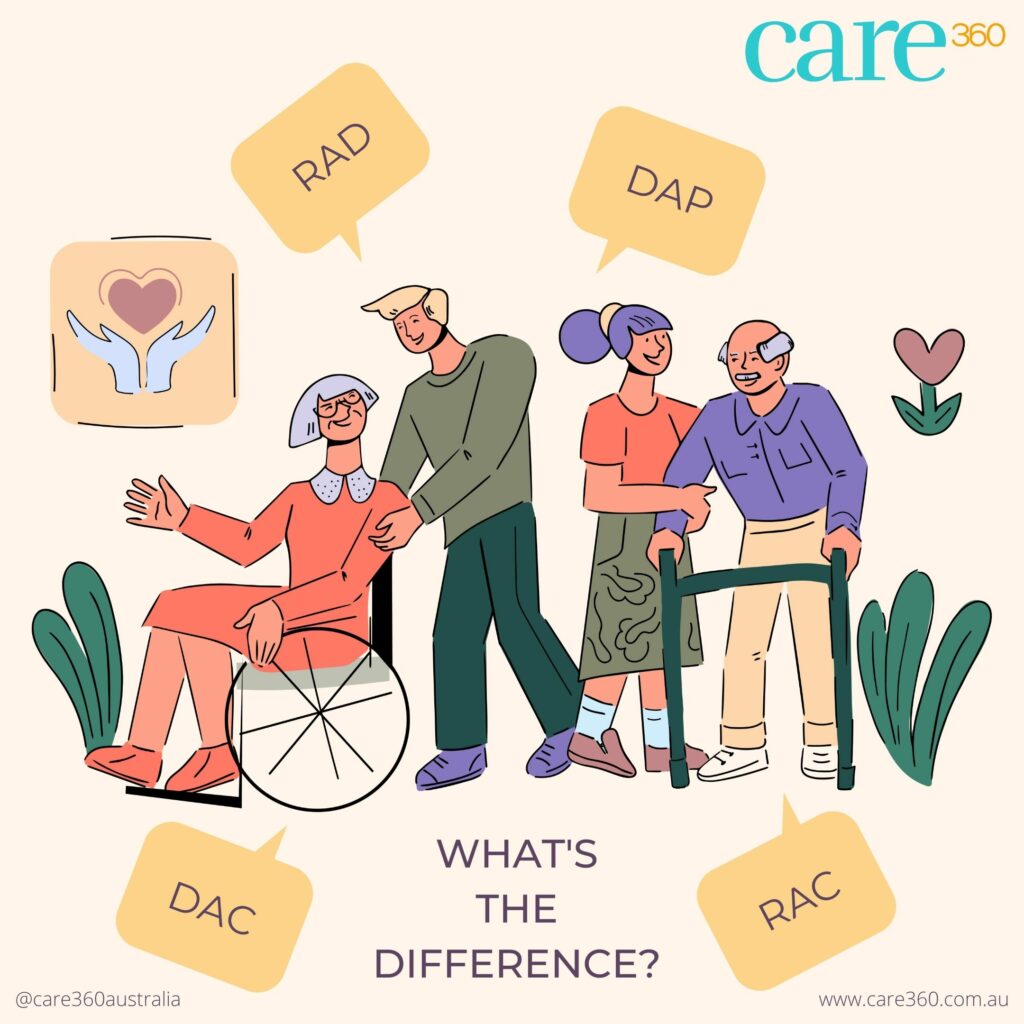 What do they mean, and what's the difference?
RAD – Refundable Accommodation Deposit
DAP – Daily Accommodation Payment
RAC – Refundable Accommodation Contribution
DAC – Daily Accommodation Contribution
Essentially, they are all pretty much the same thing; the cost incurred for your accommodation in an aged care facility.
To break it down simply, your room cost money to build. Whoever financed the cost of that room (ie. your aged care provider) will incur interest on these costs, which they will need to recover from you. This can happen in two ways:
You 'lend' them the money, interest-free in the form of RAD or RAC, effectively loaning the money it took to build your room.
You only pay the recurring interest (DAP or DAC) on those building costs – similar to a rent payment.
With this knowledge under your belt, financing a move into aged care for yourself or your loved one should be a little less daunting. For assistance in finding the right aged care home, contact our friendly and helpful Aged Care Navigators now.